"I was so incredibly nervous as I'd never done a photo shoot before. I was so self conscious... but from the moment I walked through the door I felt like a celebrity!"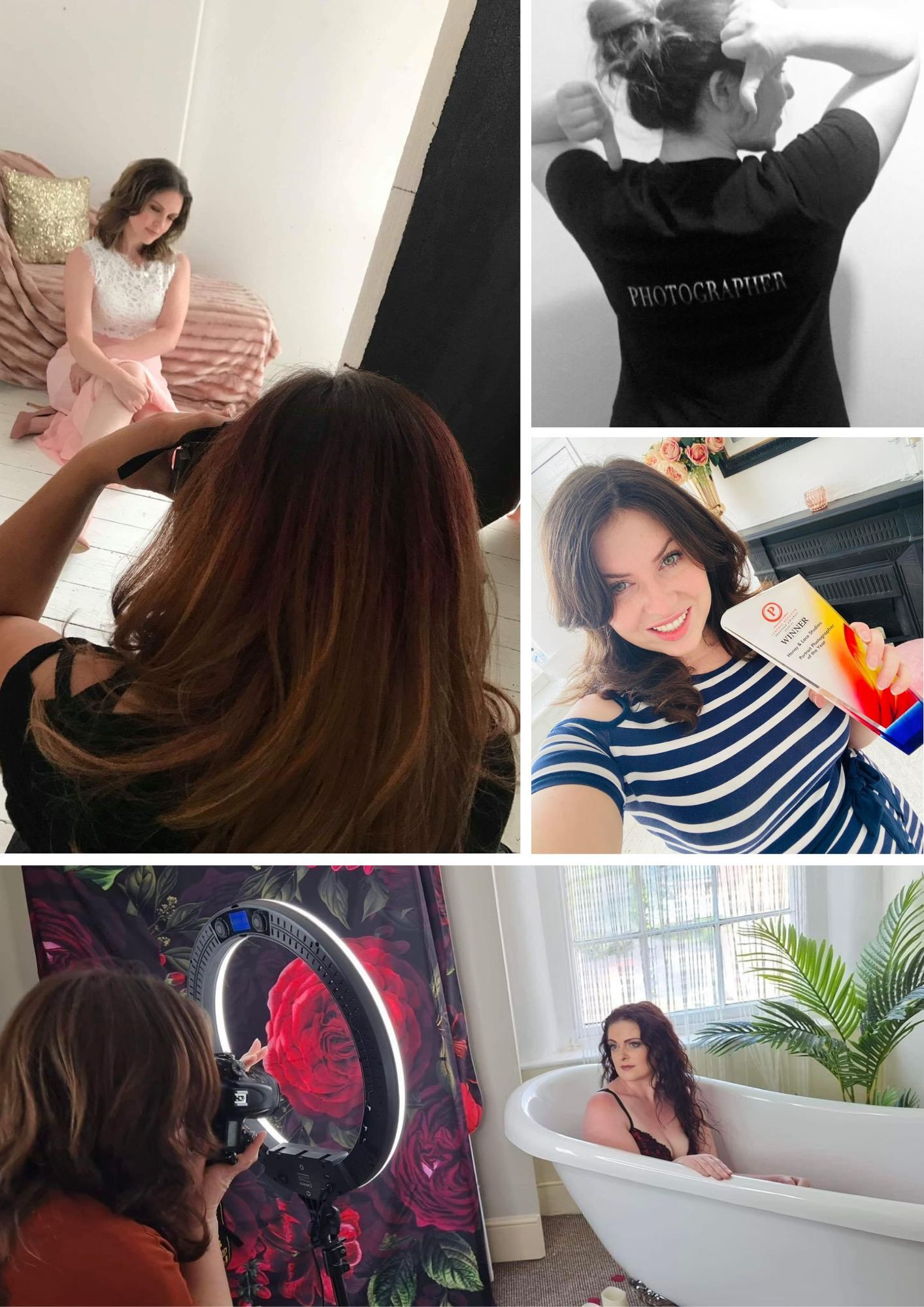 Hi, I'm Lyddy, award-winning photographer, mum of two and founder of Honey & Lace Studios. I started my photography journey with the mission of helping women feel confident and beautiful in their own skin, after I struggled with confidence myself as a new mum.
The response was incredible and so unexpected. What started as taking a few photos in my conservatory soon grew into our beautiful Honey & Lace Studio that you see today. My clients LOVED being pampered and feeling like a star for the day and word-of-mouth soon spread.
I know work with a team of amazing women at our multi-set studio in Retford, Nottinghamshire. We invite you to experience a day here, we promise it will transform the way you see yourself.